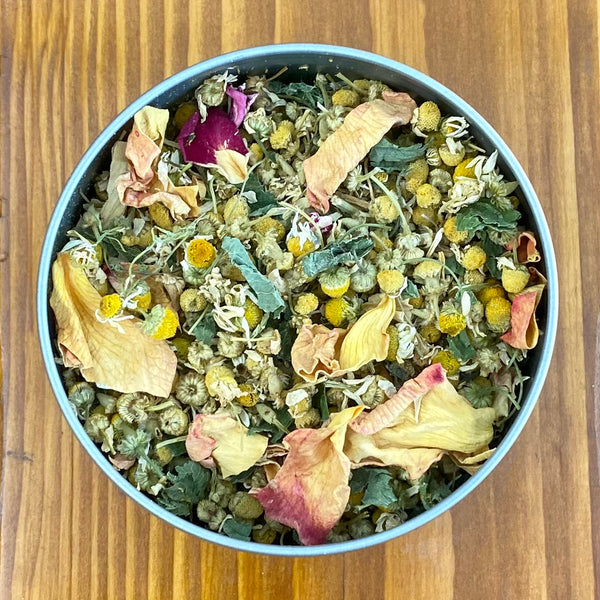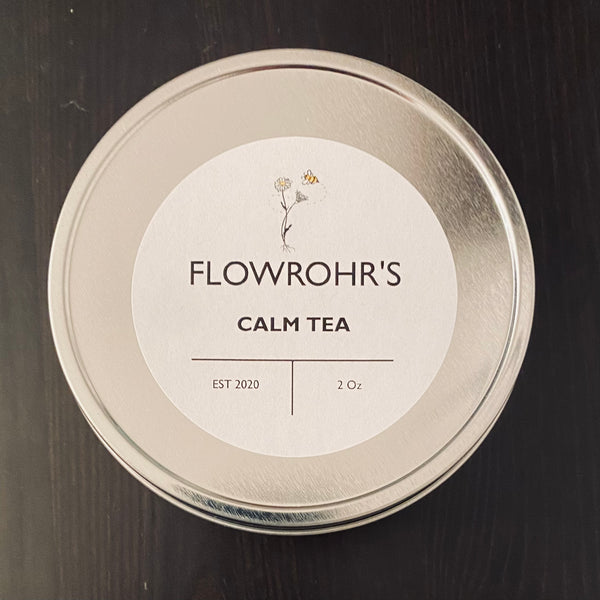 A golden elixer, with healing aroma and soothing flavor. Chamomile, rose, lemon balm, and valerian root make this perfect for a pre-bedtime come down.
1 tin makes 12-15 cups depending on your preferred strength. 
How to: Preferred method is to put about a tablespoon of tea per 8 oz water in a French press to desired strength. You can also use a tea ball.