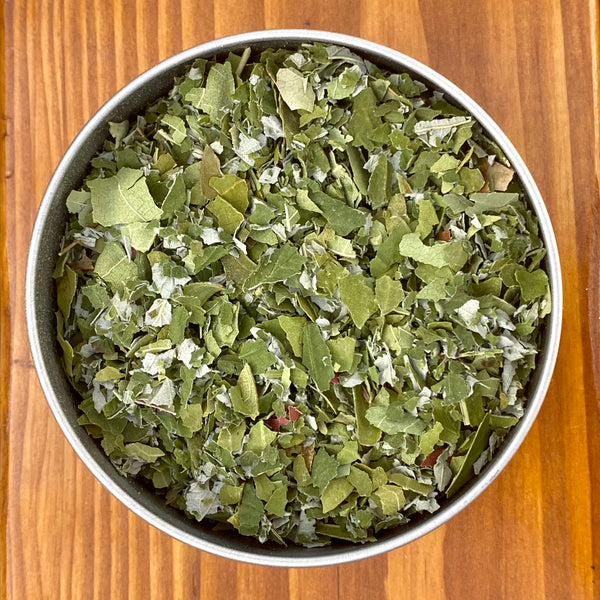 This is Kevin's first and favorite tea. Teas often try to recreate the flavor of the berry, making it artificially sweet and a pale comparison to the real thing. This tea celebrates the flavor, richness and complexity of the leaves themselves and create a full mouth flavor full of rich vitamin goodness.

Blueberry, Fig, and Raspberry leafs provide antioxidants as well as a rich and smooth flavor that will hook you on the first cup.
1 tin makes 12-15 cups depending on your preferred strength. 
How to: Preferred method is to put about a tablespoon of tea per 8 oz water in a French press to desired strength. You can also use a tea ball.